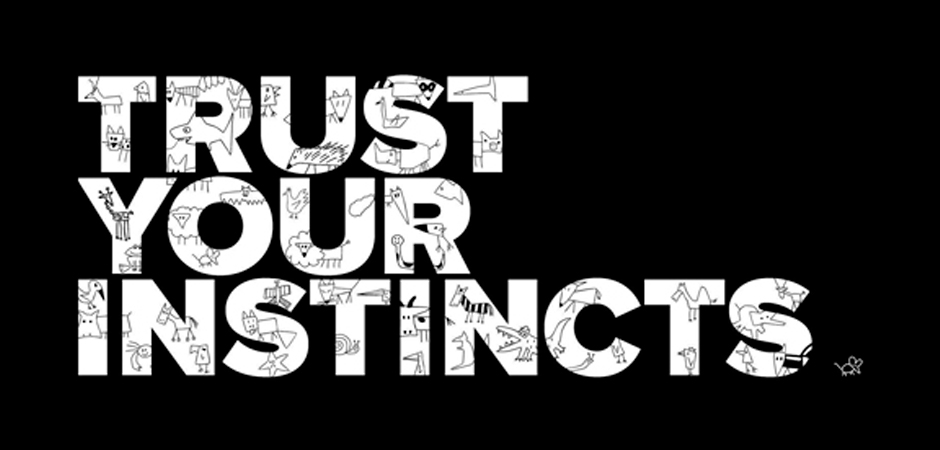 Favorite Quotes
In the beginning was the command line - and a pencil!

Free your mind and your ass will follow you!
Sometimes with a little help of some trusted friends (combined project - crowes agency) I try to create all these little things you might find on this website. I've been doing this kind of work (with variations) since 1995. As a one man show (OFA - OneForAll) as well as part of a team Studio Stocker. Some of these events (conventions, trade fairs and conferences) took me to several parts of the world (more about this a bit later). During the past couple of years the urge to reproduce pictures (pixel related) by the means of vector oriented applications became stronger and stronger. So it was more than a natural step to combine the love for cartoons, vectors, technology and patience to produce some nice characters and stills (head over to the gallery for some examples of the guys below).
Since we are living an highly mobile environment some of the worx I did brought me to many interesting corners of our blue planet. Designing booths and stands for international trade fairs, international conferences and conventions (folders, banners, large format prints, folding display walls, installations or just the construction of the stands itself).

Here a short list of some of the cities: London (UK), Vienna (AUT), Salzburg (AUT), Jakarta (IND), Cairo (EGY), Kiev (UKR), Berlin (GER), Munich (GER), Cologne (GER), Frankfurt (GER), Düsseldorf (GER), Milano (ITA) Barcelona (ESP), Posen (POL), Paris (FRA), Bordeaux (FRA), Santiago De Chile (CHI), Budapest (HUN), Verona (ITA), Graz (AUT), Salzburg (AUT), Bruxlles (BEL), Plovdiv (BUL), New York (USA), Madrid (ESP), Dortmund (GER), Kopenhaven (DEN), Riyadh (KSA).
Design • Layout • Photo Editing • Pre Press Production • Large Format Printing • POS Systems • Add Boards • Posters • Corporate Design • Logos • Illustrations • Cartoons • 3D • Character Design • ActionScript • Lingo • Concept Art • Video Installations • Authoring • Texturing....puuuh are we done yet? ;-)